News
Wang Bing in "Meditations in an Emergency" at UCCA, Beijing
"Meditations in an Emergency"
Exhibition Dates: 2020.05.21 – 08.30
Exhibition Venue: UCCA Center for Contemporary Art
Curated by the UCCA exhibitions team
The exhibition "Meditations in an Emergency" emerges in the wake of the pandemic which has created the first truly global moment of the twenty-first century. As it marks UCCA's reopening after the longest closure in its history, since late January, the exhibition looks to art as a source of solace, reflection, and solidarity. Structured in five sections—focused on everyday life, the body and biopolitics, the human/animal dichotomy, migration and borders, and the information landscape—the exhibition includes works by 26 artists. These engage with the currents that have led to our present circumstances, and what futures we might find in the aftermath.
Participating artists include Lawrence Abu Hamdan, Musquiqui Chihying, Forensic Architecture, Han Bing, Christopher K. Ho, Joyce Ho, Hsu Chia-Wei, Hu Rui, Pierre Huyghe, Jiang Zhuyun, Oliver Laric, Amiko Li, Li Liao, Lu Lei, Shana Moulton , Qiu Anxiong, Mika Rottenberg, Angela Su, Wolfgang Tillmans, Yi Xin Tong, Wang Bing, Yang Fudong, Zhang Hui, Zhang Peili, Robert Zhao Renhui, and Payne Zhu.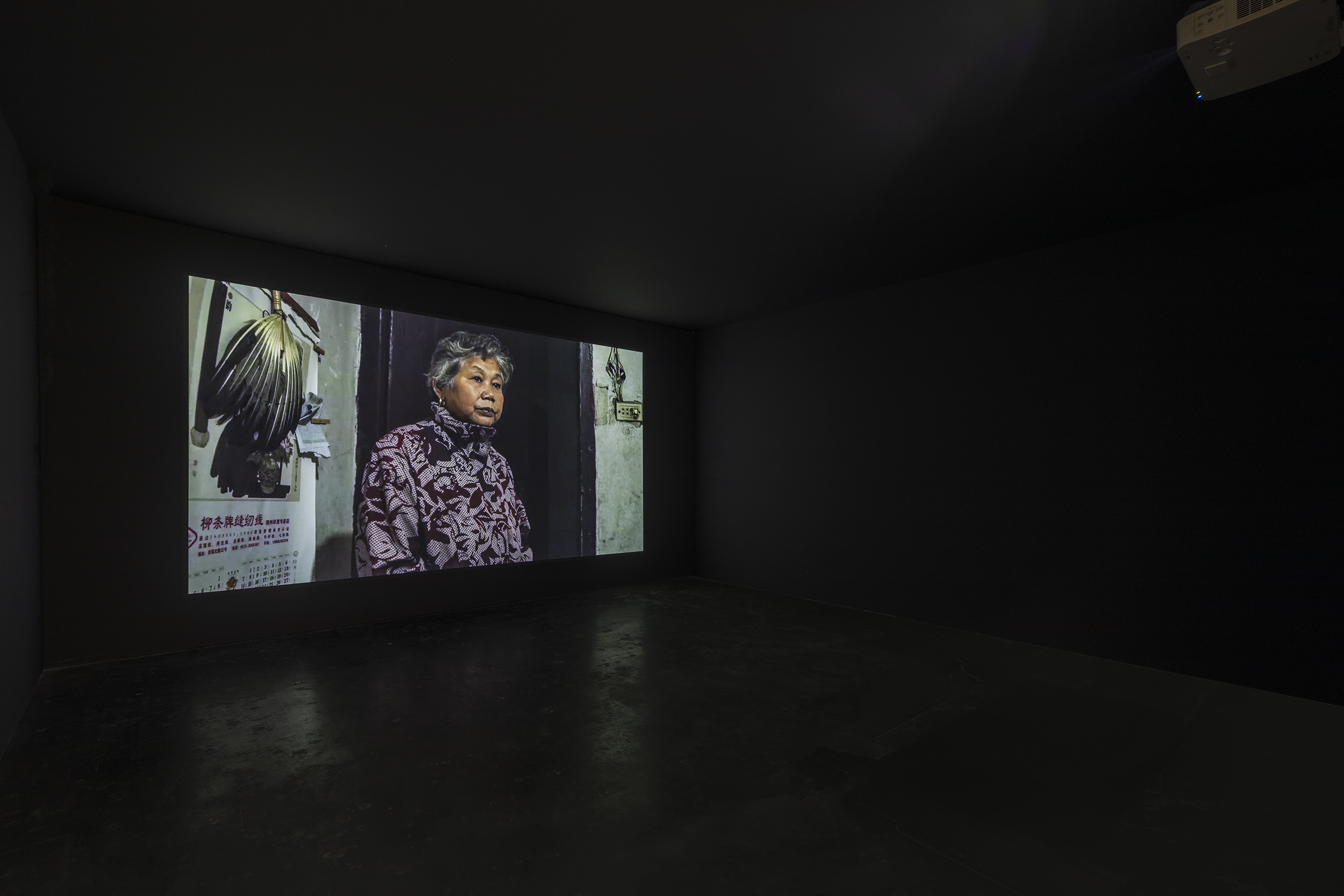 "In 2015 I met Fang Xiuying, the mother of a friend of mine. At that time she was still autonomous, but due to Alzheimer's, she could often not recognise people and sometimes lost her way. Her family members were living and working in another town and could only come to visit occasionally, so her children entrusted her to the care of a neighbour who would come to help her wash, dress and cook and generally look after her. For part of each day, she was confined to her house and not allowed to wander freely outside.
The pure, innocent look in Xiuying's eyes when she met someone new appealed to me immediately, and a plan to film her began to take shape in my mind. In the area where she lived, economic conditions were changing fast. The young people had gone to work in the towns, and her once-bustling village had become a desolate and lonely dwelling for the old. […]
Memory loss seems to be a general phenomenon amongst our contemporaries. People no longer feel nostalgia about their past life, but think only about making money to fulfil their material desires. Most people do nothing but rush around at random looking for business opportunities. Pain, disease and death are things to be swept out of sight as quickly as possible. The days when people cared about each other's lives seem gone for ever.
Fang Xiuying lies in bed and watches her visiting friends and relations come and go. But they all seem to be in a hurry, as if they've just dropped to see if she's still alive. No-one tries to understand her, or even comfort her. Most people's feelings towards the dying are very confused; they seem to be here just to accomplish a ritual that is imposed on them, unavoidable ; a formality that must be completed.
By following Xiuying's facial expressions at close range, using nuances of imagery to capture her mood and feelings up to the very moment of her death, and simultaneously filming the steady flow of people coming to her bedside, we have composed a work that will reflect changing contemporary attitudes towards life and death."
Wang Bing